This post brought to you by Enterprise Rent-A-Car. All opinions are 100% mine.
It's winter, y'all!
We live in San Diego, CA where it's 70 degrees and sunny, so fortunately, we do not have to deal with the horrid negative temperatures that most of the United States is experiencing. Thank goodness! But, this also means that my kids do not yet know what it means to have a "winter".
So, we're going to the snow. Big Bear to be exact, which is up in the mountains and only about a 2 hour drive from San Diego. There are plenty of fun winter activities in the area, I just know that the kids will love to play in the snow, hang out in our very own cabin, and do some sightseeing in the mountains.
But this means a long drive in the frigid cold, with ice covered, windy roads and plenty of "are we there yet" requests. With two kids.
Ok. We can do this. Here's how we're planning to survive our road trip, with a 6 and 2 year old:

Renting A Car
I am hitting up Enterprise Rent-A-Car for a reliable vehicle. Our 2006 cars are fine, but I really want to make sure that we can drive a newer vehicle with all of the bells and whistles for the most comfortable ride possible. Climate controlled seating, additional space and newer tires will be great for the roads conditions, and the GPS navigation will ensure that we're right on track.
Entertain The Kiddos!
Ok, I am not usually the mom to recommend that you put your kids infront of a TV or tablet, but on road trips? It's a MUST. So, we'll be packing the iPad, Nintendo DS, a coloring book and sticker pack, and our portable DVD player, just in case.
Snacks Galore
Cheez It crackers, chips, applesauce pouches, juice boxes, fruit snacks, Kellogg's Nutri Grain bars, you name it. It's coming with. Also, we'll be bringing along a few Dum Dums lollipops for anticipated toddler melt downs. It works at the doctors office, right?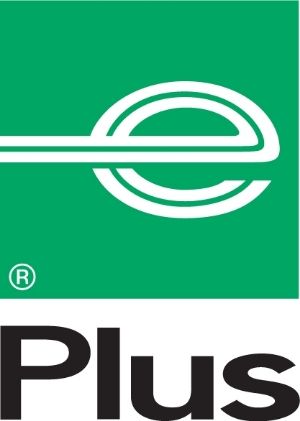 I'm excited, I know we're going to have a blast! I feel comfortable renting a car from Enterprise, newer cars are a lot safer and we'll actually get to use the Plus Your Points program to earn rewards for renting with them! To accumulate points, rent a qualifying car, add a GPS unit to your rental, and even share on Twitter! When you share with friends and they rent a car through your referral, you'll get extra points, too. There are no black out dates, points are valid for 2 years, and you can use them towards free rentals and upgrades.
Right now through March 31, Enterprise will be giving double points for qualfiying rentals. This is the perfect time to sign up! Visit the Enterprise Plus Your Points promotion website for more information and to register. It'll come in handy the next time you decide to rent a car! Also, Follow us on Facebook for updates.
If you liked this post, Subscribe, follow on Facebook and Twitter!
Love it? Share it!